Introduction
Al-Maarif Online Academy believes that the message of the Quran is for everyone. There is no age limit to learn the Quran. The importance of the Quran in the lives of Muslims is evident from numerous hadiths. We have designed our courses in such a way that fulfills the needs of both adults and children. Our courses will make the Quran accessible for anyone who wishes to recite it with proper Tajweed.
Our goal is every Muslim can learn the science of Arabic letters. It will help to read Quran e Pak easily. Our cirricullum start with our own designed basic tajweed Qaida " Maarif Qaida" consisting of fifteen lessons.Three months time is Average duration to learn it.Student memorize basic tajweeb rules while studing it.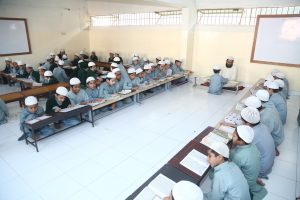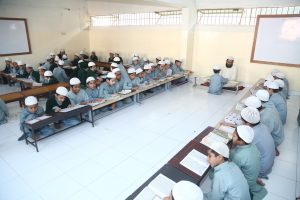 After completing Level one – Ma'arif Qaida, it becomes easier to read the Holy Quran. In Level 2, our teachers teach students to recite the Quran with tajweed rules and also listen to their recitation. It typically takes about a year to complete Level 2.
The Quran Memorization course is designed for those who completed Level 1 and Level 2 and want to memorize the Book of Allah. It requires dedication and efforts to memorize and revise. Our teachers will provide full support to complete memorizing as per your pace.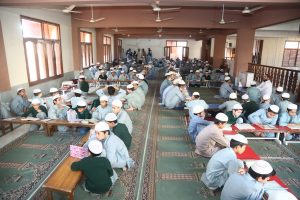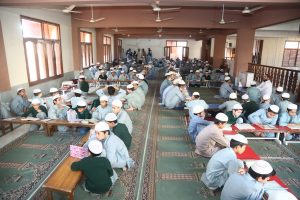 The aim of this course is to help students understand the Quran and its teachings in a deeper and more comprehensive manner.This level is typically for students who have completed the level 1 and 2. At this level, students typically study with experienced and qualified Islamic scholars who are well-versed in the interpretation of the Quran. The duration of this level varies depending on the curriculum and the individual student's pace of learning.
We Are Serving All Over the World