Historical Background Of Madaris-e-Islamia
Mufti Rasheed Ahmed Gangohi
Due to the influential efforts of Mufti Rasheed Ahmed Gangohi and his companions, who participated in the war against Britain, thousands of seminaries across Pakistan are engaged guiding the Ummah towards Islam and the knowledge of religious precepts. Britishers yearned for introducing a system that would get western nations into the hearts of Muslim Ummah. Their plan was to originate a class that would be Indian and Muslims in terms of complexion and races but their minds and hearts would be western up to the fullest. The religious and pious men of God made every possible effort to crush this uprising revolt against the identity of Islam and Muslims under their feet. In order to do that, they founded "Darul-Uloom Deoband" and formed a group of divine and pious Islamic scholar. This group fearlessly took every possible protective step to save the religion and spiritual life of the Muslims of the sub-continent from this disastrous uprising revolt. Also, they quenched their thirst by teaching and preaching Islamic values and sciences of Prophethood. These were the people who played an unforgettable vital role under the leadership of Sheikh-ul-Hind Hazrat Molana Mehmood-ul-Hasan (May Allah have mercy on him). They offered unparalleled sacrifices and endless struggles to end the government of Britain in India and freed the Muslims from physiological slavery.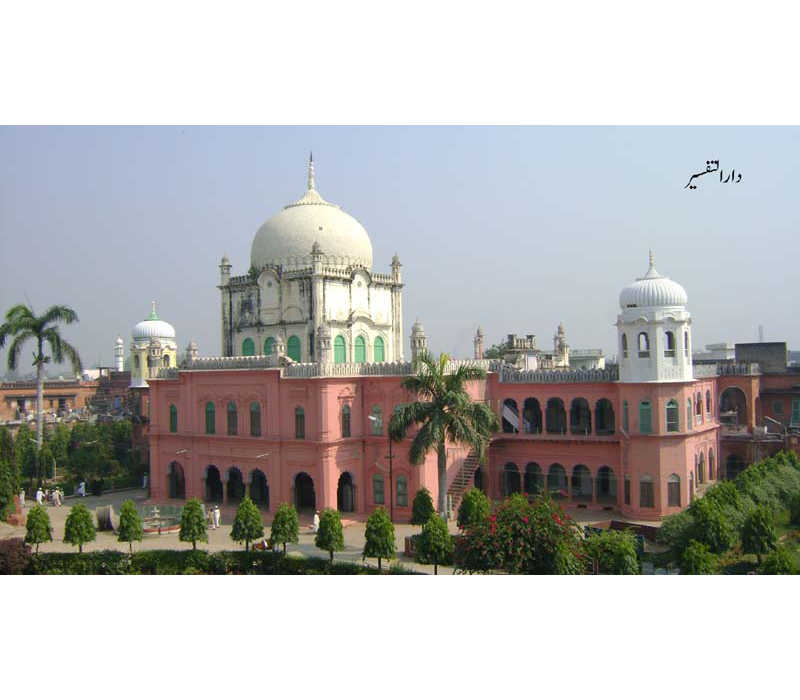 Molana Ashraf Ali Thanvi, an erudite scholar, is another great favor of Dar-ul-Uloom Deoband. As a result of his persuasion, Sheikh-ul-Islam Molana shabir Ahmed Usmani, Molana Zafar Ahmed Usmani (May Allah have mercy on them) made a historic and untiring struggle for the establishment of Pakistan.
Right after the establishment of Pakistan, there was a vital need to introduce an educational system that matches the dignity and status of the Islamic Republic of Pakistan. So that, the divine teachings of the Qur'an and Sunnah could be taught as well as modern education of arts and science under complete provision of Islamic values. Therefore, they devised an education system that would cover the religious knowledge and modern sciences.
It is unfortunate indeed that since the day one of the establishment of Pakistan till today, the so-called, faithless parties are busy fighting for power keeping Islamic values aside. And it is really sad for the true Muslims that the education system of school colleges and universities in the Islamic Republic of Pakistan, a country came into being by the name of Islam, is copied from and inspired by cursed Britain with no Islamic values or just nominal in some of them. So the only remedy against the situation is to set up a chain of Islamic seminaries, schools, and universities to protect religious life. This is the reason why thousands of Islamic seminaries and institutes across Pakistan were initiated which has a faithful impact on the religious life of Muslims of Pakistan. Today a religious life in Pakistan is a lot better than any other Islamic country.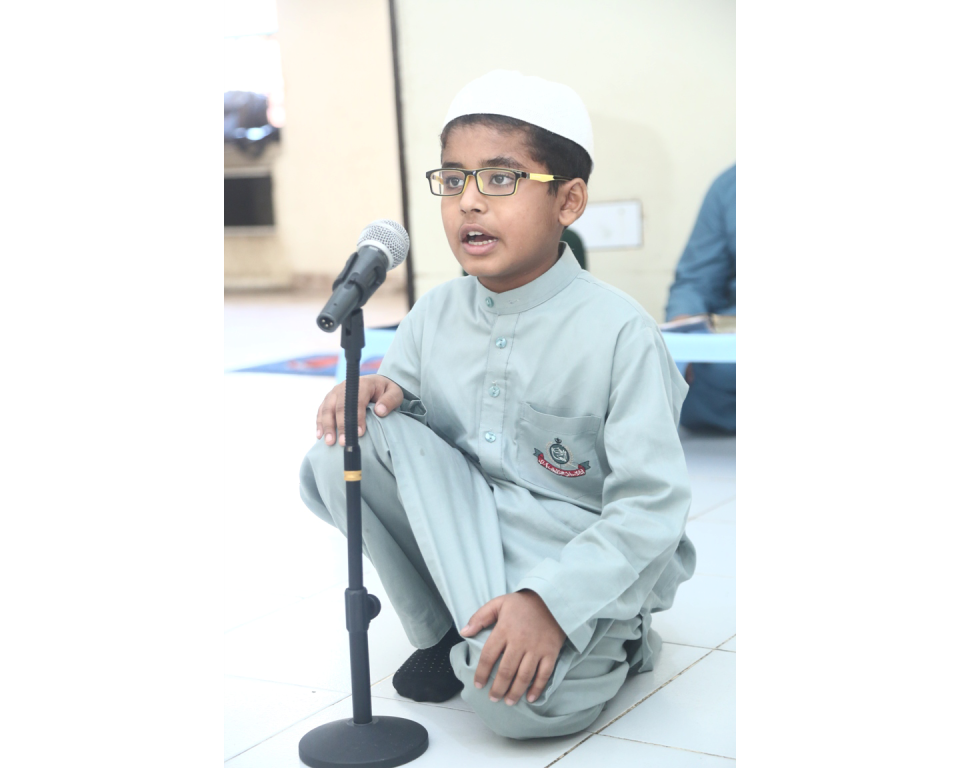 For a long time, there was a need to start teaching secular sciences and arts in religious institutes as required. Therefore Wifaq-ul-Madaris-ul-Arabiah Pakistan, while maintaining its old curriculum in general, made modern education compulsory from elementary to middle school. And Darul Uloom Karachi, a well-known religious institute in the country, has made matriculation compulsory for admission in the first year. They also managed education up to matriculation by building up a permanent school in the campus of Darul Uloom.
Ma'arif-ul-Quran, Gulzar-e-Hijri, Karachi, is a very well-known and highly reputed seminary. It has also taken steps to establish a registered and recognized English Medium School named by Al-Ma'arif High School. It is their aim to provide quality education of modern style with Islamic teaching.
The Development of Maarif ul Qur'an
Maarif-ul-Quran is a peerless religious institute that offers exceptional teachings of the Qur'an. We offer Nazra, Hifz-e-Qur'an, along with modern sciences education. This helps students to be more productive in the field they choose for higher studies while nourishing them with the knowledge of Qur'an. Maarif ul Qur'an is keen to take every step to make the curriculum beneficial for its students each day to brighten the minds of the students in our institute.
The inauguration of academics at the institute was done by the plentiful hands of Wakeel-e-Khatam-e-Nabuwaat, Faqeeh-e-Ummat Maulana Mohammad Yousuf Ludhyanvi Shaheed (RA). Classes were conducted from the building of Masjid-e-Amna. Later, with the cooperation of the late founder and his sons, late Mubinul-Haq-Siddiqui, the abut plot of the mosque was booked for the construction of the Madrasa. The building was inaugurated by Sheikh-ul- Hadees Hazrat Maulana Saleemullah Khan Sahab President of Wifaq-ul-Madaris-ul-Arabiah Pakistan on 31st December 1992.
Maulana Yousuf Kashmiri Sahab who is generally considered Mohsin-e-Madaris has been the guardian of the institute since day one. He has been a consistent visitor to the facility and has been advising in several dimensions continuously. Various people have contributed immensely to this institute. These contributors include Rafiquddin Khan Sahab, Yousuf Iftikhar Sahab, and Syed Mohammad Abu Iftikhar Sahab.